---
11:30 | 17.05.2019
I session of "Women-Leaders of Local Self-Government" training was held in Kyiv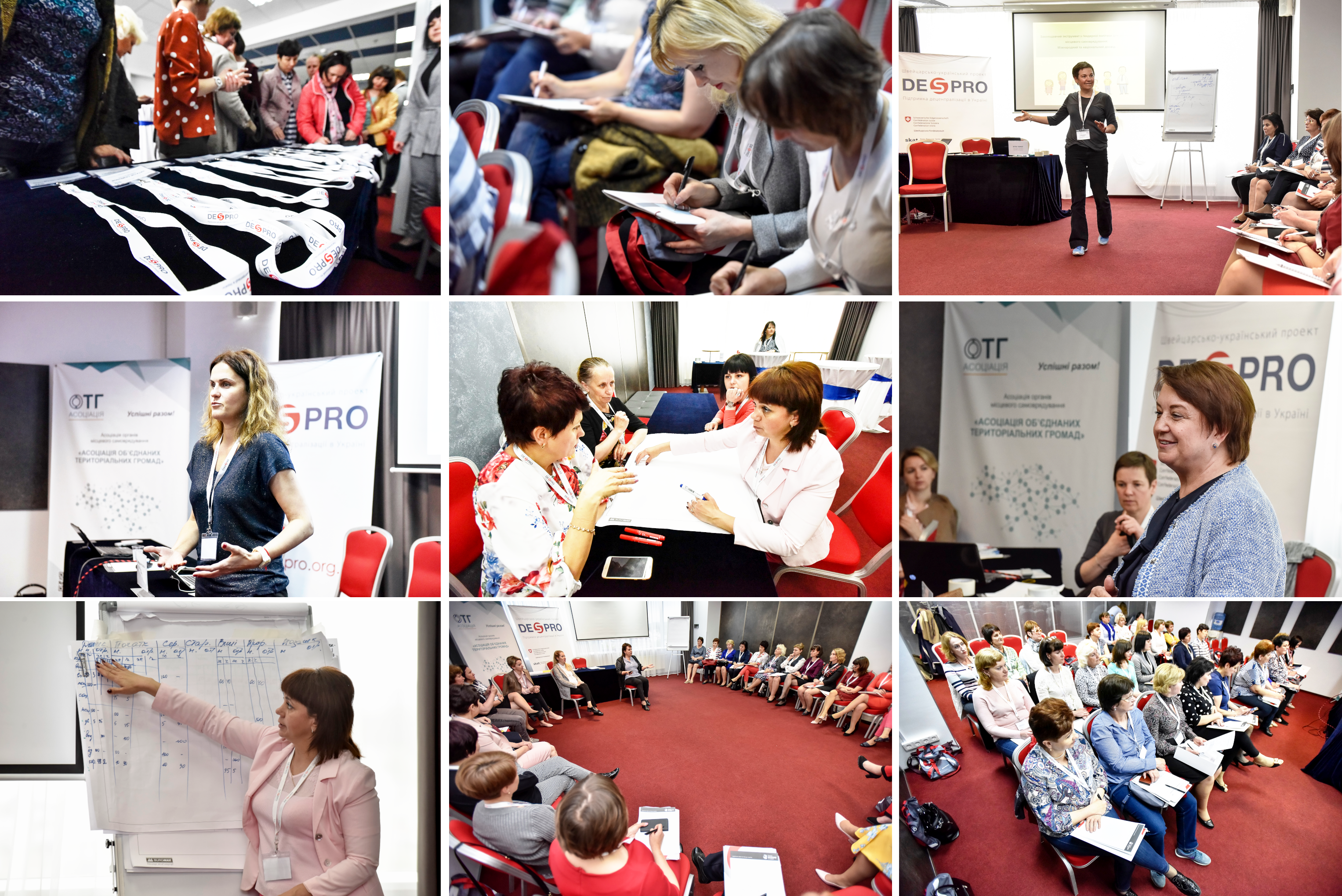 On May 16th the I session of "Women-Leaders of Local Self-Government" training was held in Kyiv, organized by Swiss-Ukrainian Decentralization Support Project DESPRO. The training brought together participants from 30 amalgamated communities of 15 regions of Ukraine, for the substantial work sessions on leadership, team building, communications, gender policy, social matters, policies and ways of achieving Sustainable Development Goals.


The trainers of the I session were Olena Dobrorodneva, business trainer and psychologist, and Ella Lamakh, gender expert and activist. The special event of this session was the informal talk with a famous female leader of local self-governance - Velina Zayats, Head of Dunaevetska amalgamated community. This ATC has set example for all of Ukraine with its innovative approach to governing and cooperating with the locals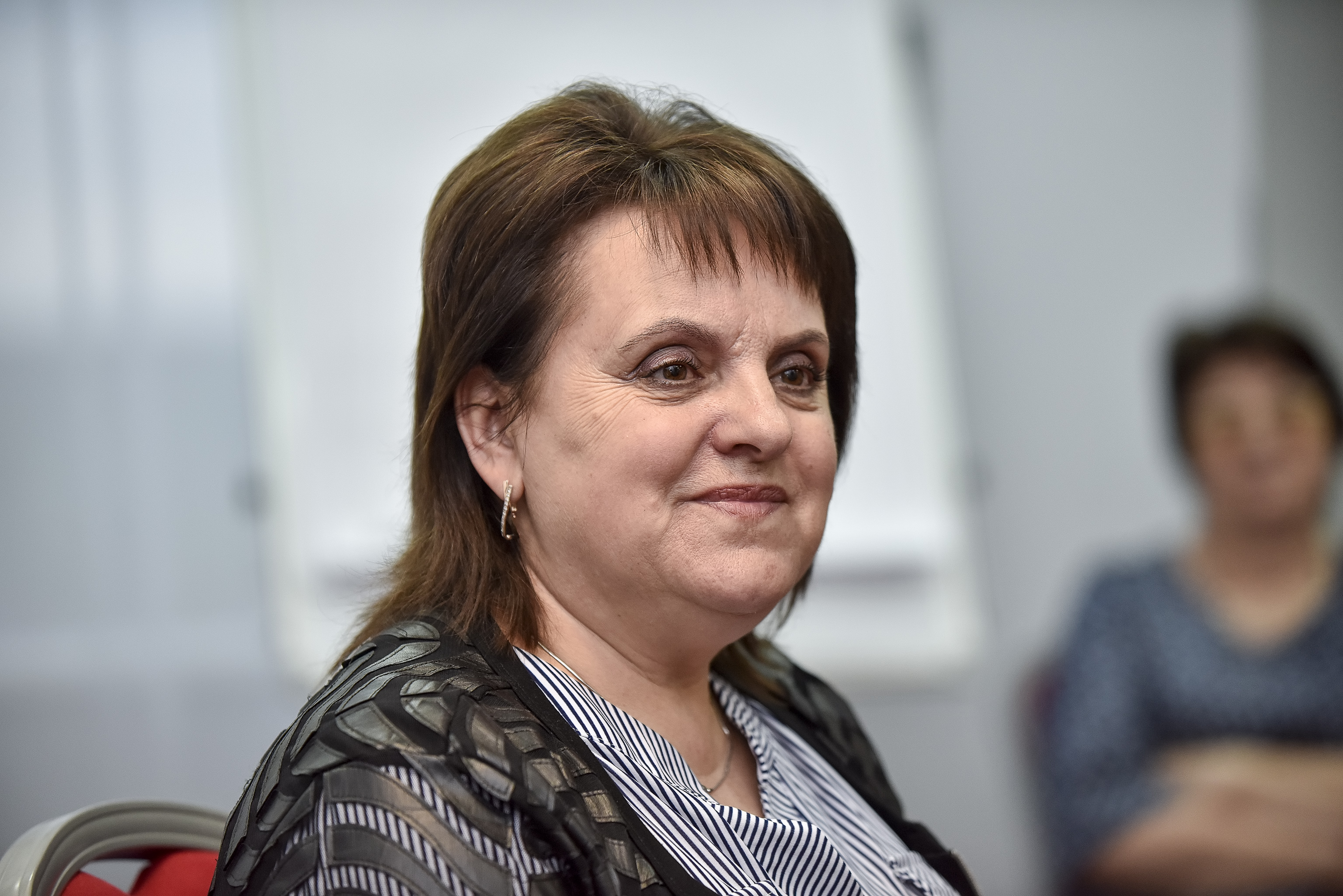 This year, DESPRO partnered with Association of amalgamated communities that develops new acvtivities for gender equality platform. The Association engaged the training participants in brainstorming process to help ATCs collaborate in the future.

The II session of the "Women-Leaders of Local Self-Government" training will be held on June 11-13th in Kyiv. Between 2 sessions, the participants have distance learning course to finish at Community of Practice. Also, it is vital for the participants to start using new skills on practice: everyday application of leadership, communication and management skills will bring success and help with sustainable development of Ukrainian amalgamated communities!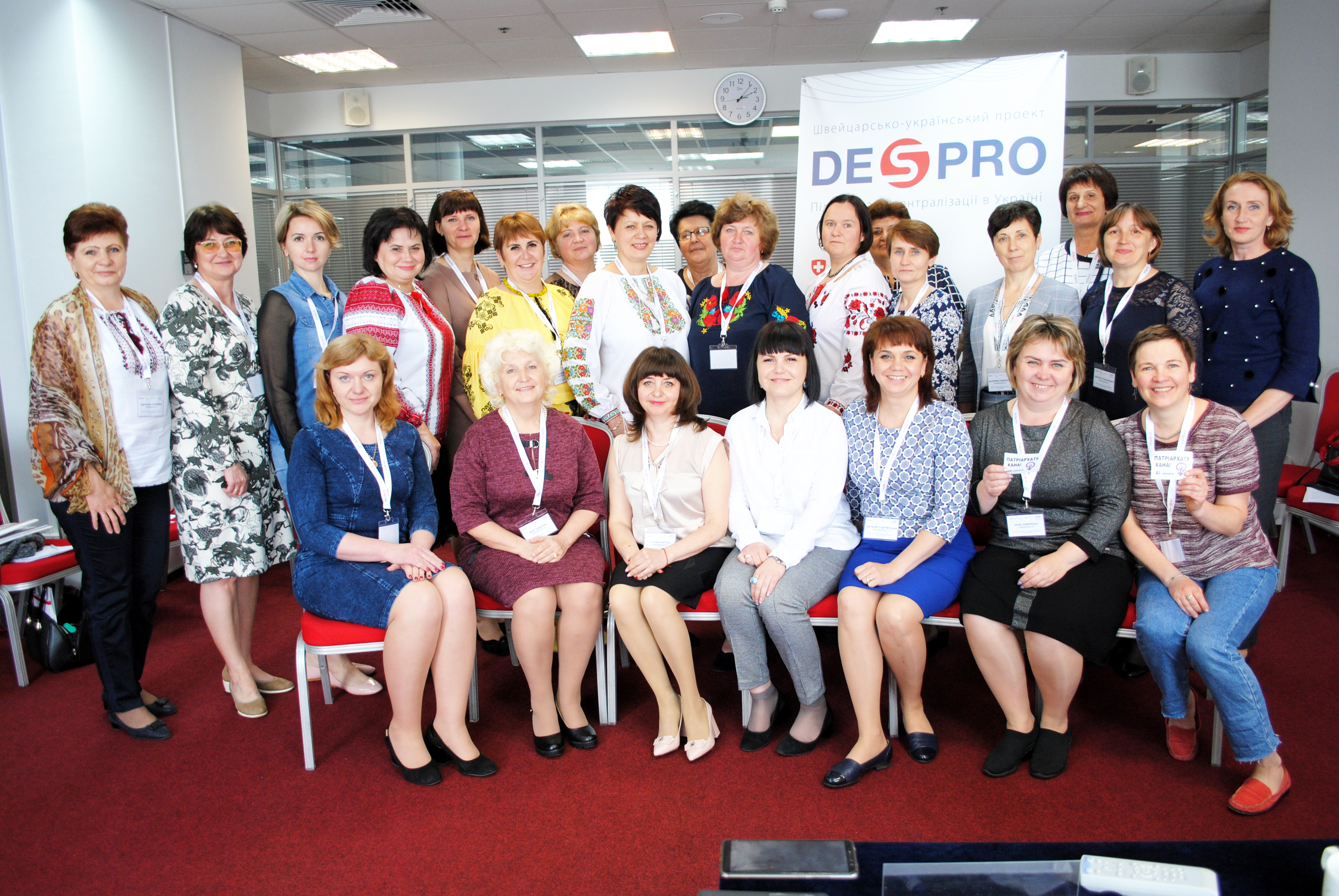 To keep in touch with active female representatives of Ukrainian local self-governance join the Facebook group.