---
12:00 | 25.04.2019
DESPRO Local Self-Governance School 2019: open call!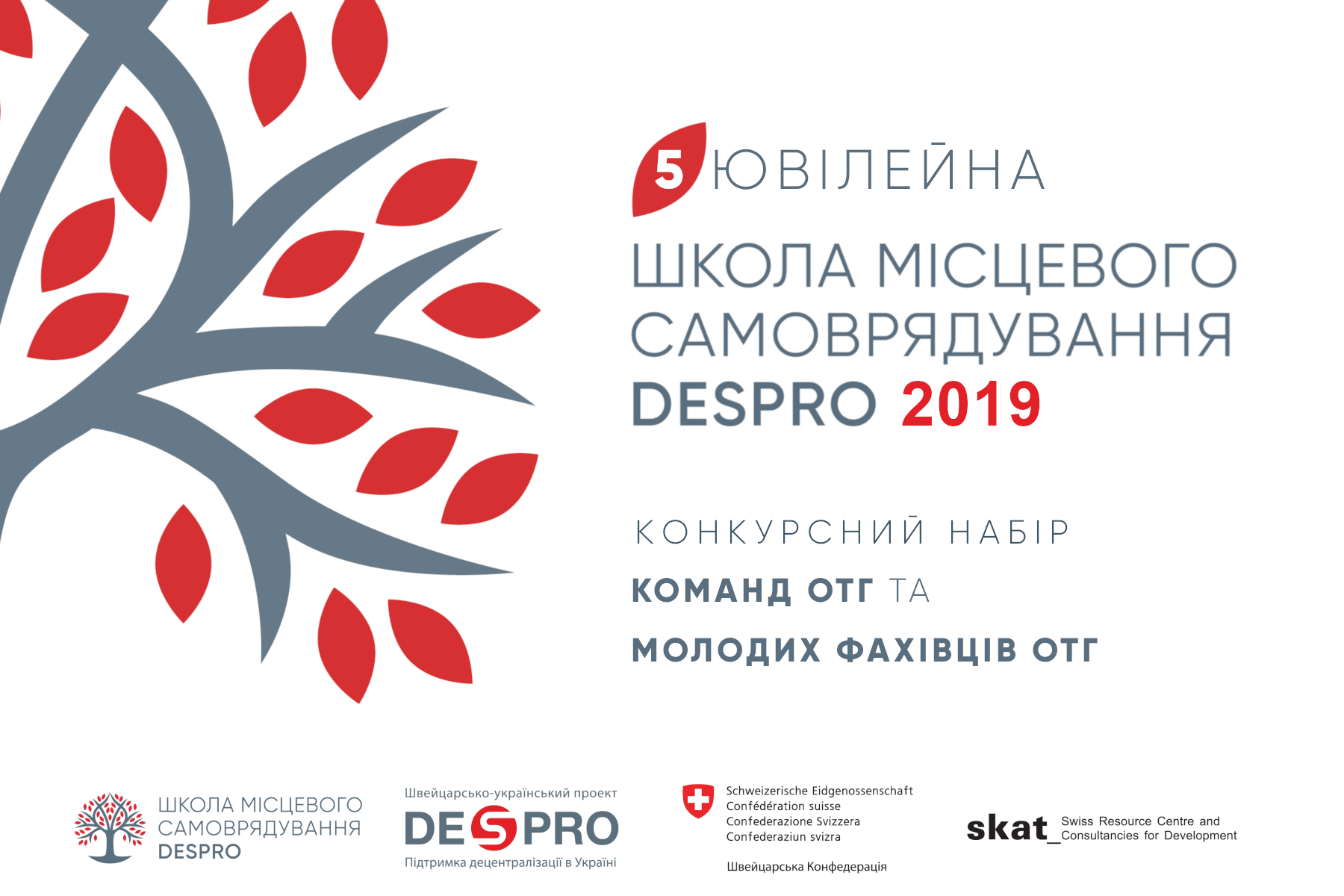 Swiss-Ukrainian Decentralization Support Project DESPRO announces an open call for Local Self-Governance School (LSG School) of 2019.

The School will feature 2 sessions and a compulsory online training at Community of Practice between sessions:

• I session in Kyiv ― September 17-20th, 2019
• II session in Kyiv ― October 22-25th, 2019

The full open call announcement is available in Ukrainian at DESPRO website. For inquiries, please call +38 (044) 270 55 21 or write to t.siryk@despro.org.ua (Tetiana Siryk, LSG School coordinator).