11:00 | 28.03.2019
2nd Training "Women-Leaders of Local Self-Government": open call!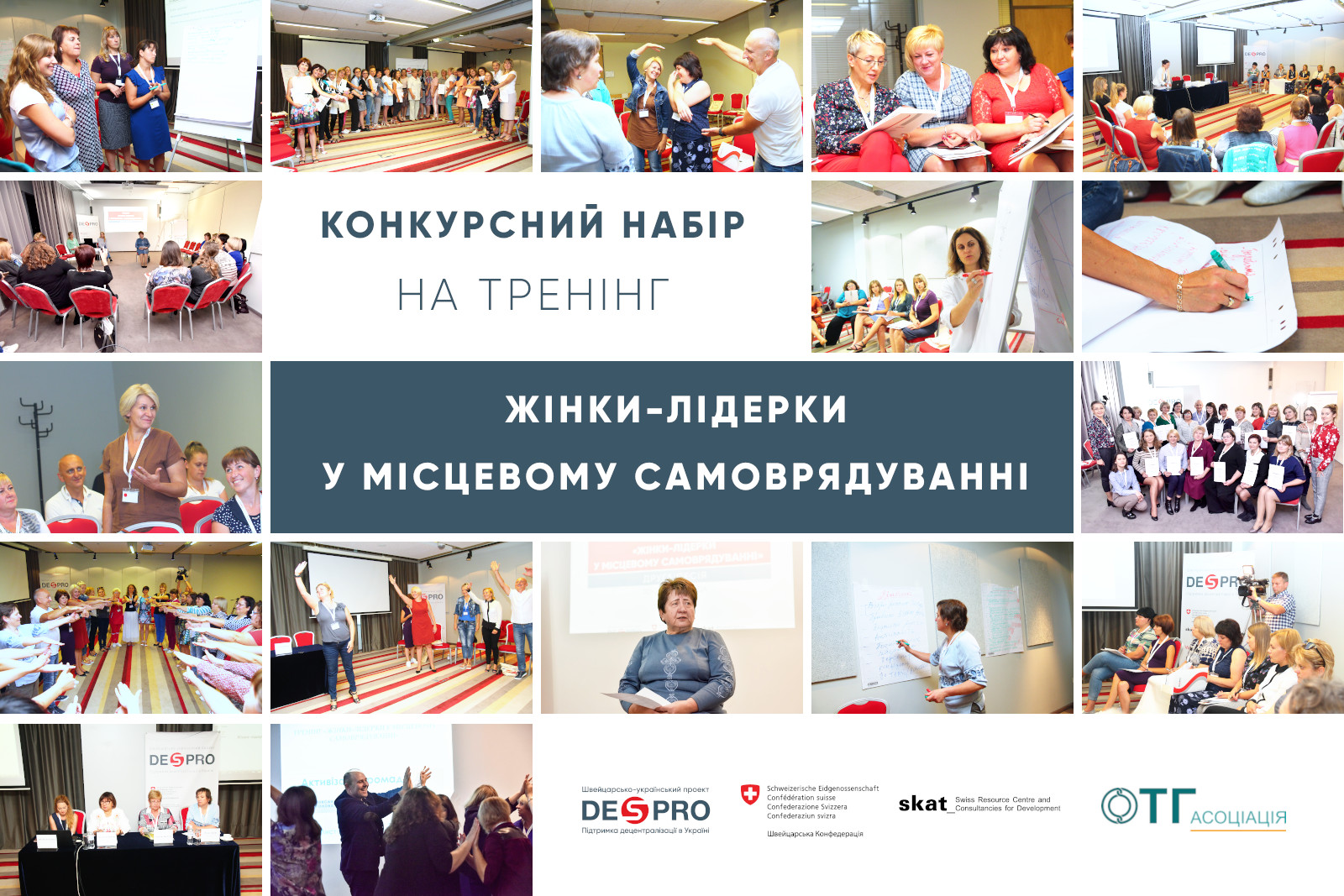 The Swiss-Ukrainian Decentralisation Support Project DESPRO, in partnership with the Association of Amalgamated Communities, announces a competition for participation in the second training "Women-Leaders of Local Self-Government".


The training focuses on the needs of local self-government representatives and aims at creating an effective network of female leaders of the amalgamated communities. The main goal of the training is to enhance the role of women in local communities, enhance their professional knowledge on reforms, as well as leadership skills by mastering the techniques of effective communication, teamwork, negotiation practices with special focus on the specifics of the work in local self-government.


The training will be held:
- May 14-15-16, 2019 (1st session)
- June 11-12-13, 2019 (2nd session).

The training is held in Kyiv.

The following female applicants are considered:
• representatives of the amalgamated communities of Ukraine;
• specialists from the local self-government bodies who feel the need for additional professional knowledge, leadership skills and qualifications for working in the field of local self-government


To participate in the competition you have to fill out online application form before April 12, 2019:
https://forms.google.com/anketa

Participants selected for participation will be notified by April 18, 2019.

As a result of the training, participants will gain new knowledge, improve skills for working in the field of local self-government, establish useful contacts with colleagues from other communities and regions of Ukraine and join the network of women-leaders of local self-government. At the end of the training, diplomas will be issued for successful participants.


For inquiries on the open call please contact us by e-mail: despro@despro.org.ua