11:53 | 10.02.2021
"Local Borrowing through the Issuance of Municipal Bonds to Finance Local Investment Projects" Webinar held on February 9th
The topic of issuing municipal bonds is new for Ukraine, but its is of interest to local governments. Yesterday, more than 70 representatives of local governments of Sumy, Poltava, Dnipropetrovsk and Zaporizhia regions took the opportunity to deepen their knowledge on local borrowing in a form of local bonds.

The speakers Vyacheslav Kozak, DESPRO project expert, and Serhiy Moskvin, President of the Ukrainian Union of Capital Markets Public Association, spoke about the approval procedure by the Ministry of Finance on the amount and terms of such borrowings, requirements for the relevant city council decision, local guarantees, calculations and justification for borrowing, providing local guarantees and the procedure for issuing local bonds.
"Today, municipal bonds are really becoming a popular financial tool for both local governments and investors. Over the past two years, cities have raised more than UAH 5 billion through issuing bonds, more than half of which were sold through public bidding. This indicates the attractiveness of this financial instrument, which is actually not as reliable as domestic government bonds, "Vyacheslav Kozak said.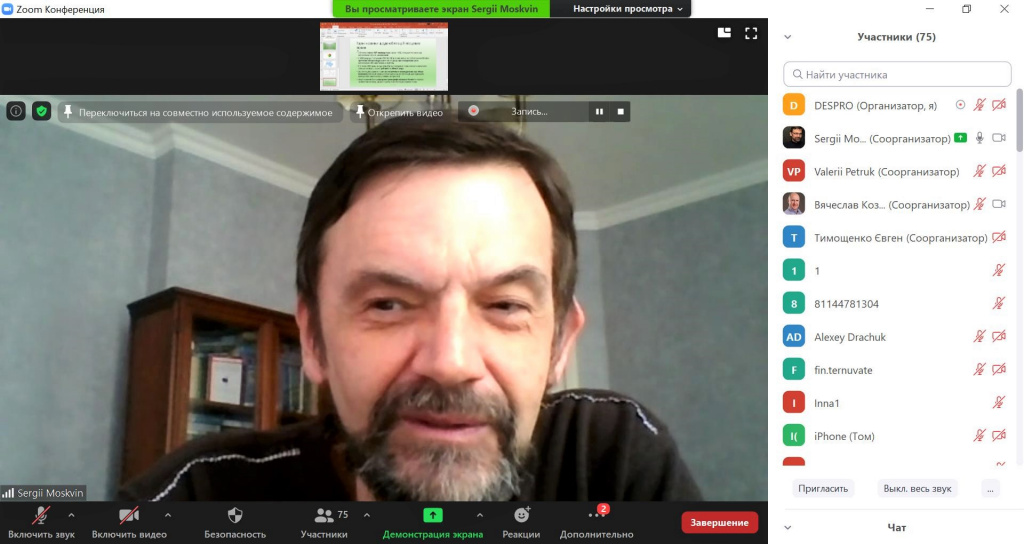 "Today, Ukraine is in a global trend of countries that use borrowing tools at the local level, and is the 4th in the world ranking of countries that have increased their income from the issuance of municipal bonds. The latest legislative changes, which were adopted in mid and late 2020, have significantly expanded the range of entities that can benefit from this financial tool. From now on, it is for not only cities, but also territorial communities of different levels, as well as districts and regions. Changes in the legislation helped to increase investor protection, which was automatically reflected in the growth of municipal bond issues by cities - from zero to several billion UAH per year, "- added Sergei Moskvin.
According to the experts of the webinar, this tool will be used by an even larger number of local communities, which will certainly improve their infrastructure and automatically improve the quality of life for their residents.
A similar DESPRO webinar for other regions of Ukraine will be announced soon.
The event is held jointly with the "LFC-SERVICE GROUP" ALC and Ukrainian Capital Markets Association