29.12.2009
Decentralization in Action: The results of the first phase of the Swiss-Ukrainian Decentralization Support Project DESPRO were summarized in Vinnytsa region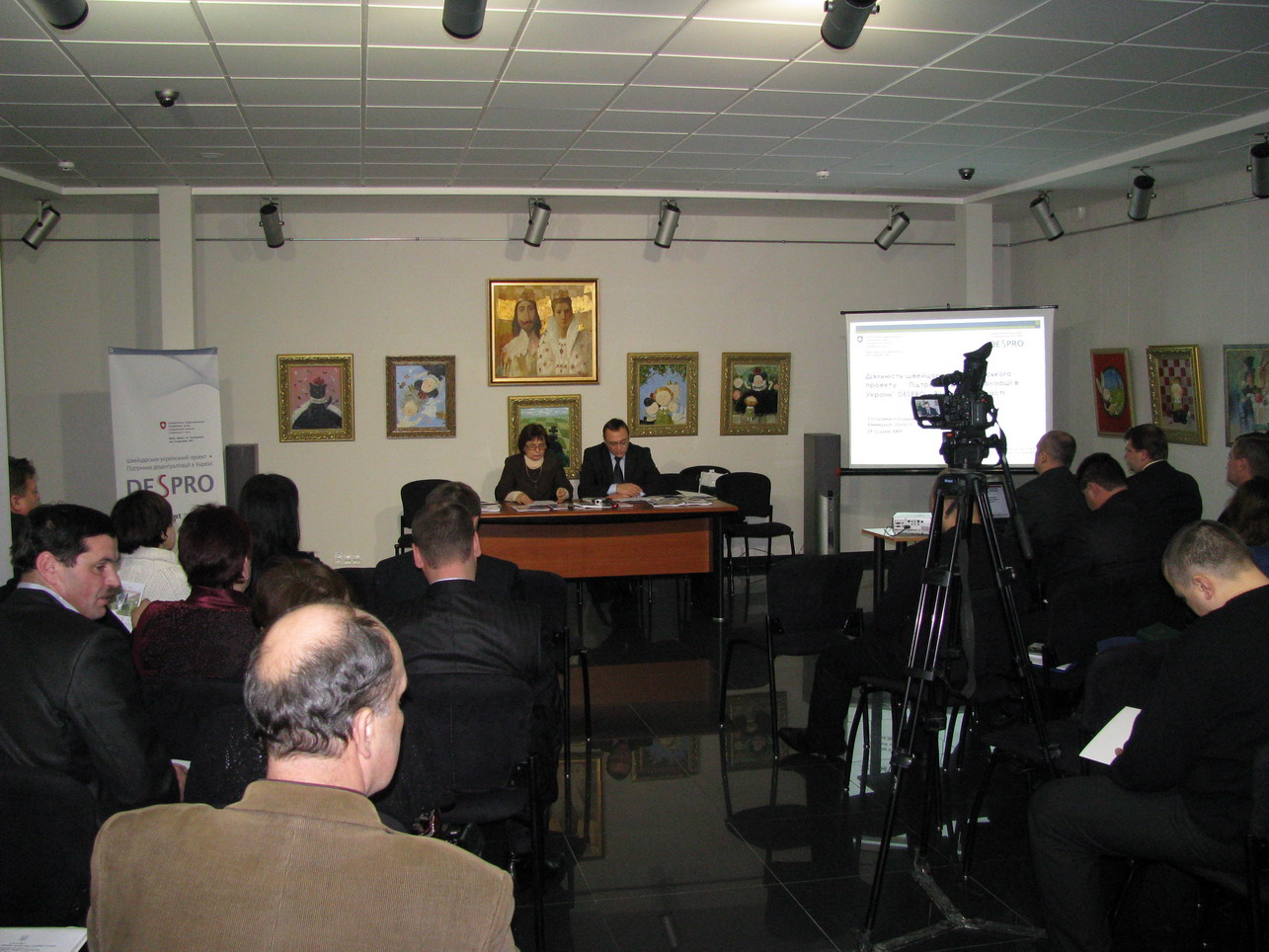 December 29, Vinnytsa. At the extended meeting of the DESPRO Supervisory Board of the Vinnytsa region the results of the first phase of the Swiss-Ukrainian Decentralization Support Project DESPRO were summarized.

The establishment of an effective model of services implementation for the population in a decentralized way constitutes the main result of the project activity in 2007-2009. This refers primarily to the pilot projects of the rural communities in establishment of the water supply systems. Applied organizational approaches and experience in the process of realization of the abovementioned projects could be useful for the upcoming territorial and administrative reform in the country.

The First Deputy Head of the Vinnytsia Regional State Administration, the Head of the DESPRO Supervisory Board in Vinnytsa region, Valery Koroviy has chaired the meeting. The leaders of Tulchinskyi, Illinetskyi and Kalynivskyi rayons (pilot DESPRO rayons) and representatives of the rural communities, which are DESPRO partners in the implementation of local development projects, attended the event as well.
In the two preceding years in result of DESPRO activities 20 projects for the local communities were implemented in Vinnytsia region. Significant social and economic results were reached: about 9 thousand of rural residents of Tulchynskyi, Kalynivskyi and Illinetskyi regions were given the opportunity to enjoy the high quality water supply. The total projects cost was more than 4 million 222 thousand UAH with about 51% of a contribution from the Swiss-Ukrainian DESPRO project, 33% was collected by the local community members, the rest - about 16% was funded from the local budgets.

The first phase of the Decentralization Support Project in Ukraine began in 2007 and will be terminated on January 31, 2010. The next phase of the project will start from February 1, 2010 and will run until February 1, 2012.