25.02.2010
Swiss Cooperation Office - 10 years of fruitful work in Ukraine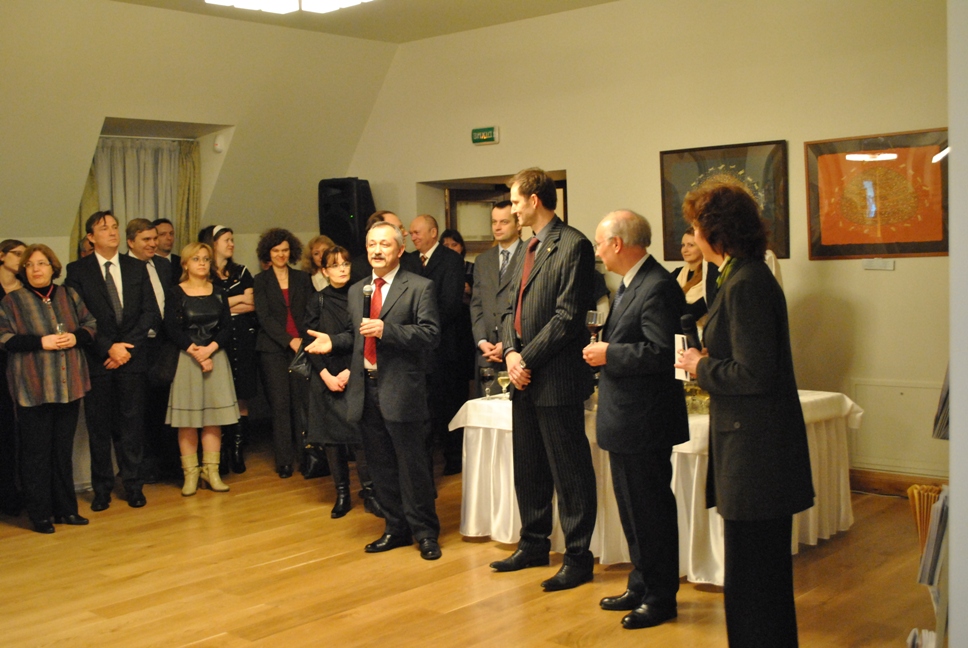 Swiss Cooperation Office (SCO) has celebrated the tenth birthday together with its partners on February 25, 2010. The event was attended by distinguished guests such as Ambassador Extraordinary and Plenipotentiary of Switzerland to Ukraine HE Mr. George Zubler and Minister of Regional Development and Construction of Ukraine Mr. Vasyl Kuybida. Also among the invited guests were representatives of the projects implemented by SCO, in particular, Oksana Garnets, Decentralization Supporting to Ukraine DESPRO Project Leader.
Swiss Agency for Development and Cooperation in Ukraine Director Mr. Manuel Etter while speaking about the work in Ukraine in the course of 10 years emphasized the successful activity of the DESPRO project. "We have sound achievements in various fields and in different areas. Certainly, I would like to mention the cooperation in recent years in the area of improving governance and promoting effective local development through decentralization processes. It is about involving local people, local communities in all processes that occur in areas where we operate. In particular, this is about participation in the decision-making. This leads to increased responsibility for implementing these decisions. For example, various associations and unions are increasingly and actively participating in the planning process, including those at the national level. This suggests that the basic principles of civil society change, which is of utmost importance for the development of any country "- he said.

Switzerland has a long tradition and experience of international assistance. Last year, its amount exceeded $ 2 billion (over 0.4% of gross national income). Swiss practice of humanitarian assistance and support of multilateral donor projects is considered a model for other donors. Switzerland participates actively in the international discussions on the support of good governance and technical cooperation in developing countries and countries with economies in transition.

SCO history

In 1997, Switzerland and Ukraine signed a Bilateral Agreement on Technical and Financial Cooperation, which was ratified and came into force in 1999. Swiss Cooperation Office (SCO) was established with the purpose of effective coordination of project activities within the framework of such cooperation at the beginning of 2000. In Ukraine SCO represents two government agencies of the Swiss Confederation - Swiss Agency for Development and Cooperation (SDC) and the State Secretariat for Economic Affairs (SECO).