22.06.2010
DESPRO project expands expert pool and initiates public discussion of reforms in the country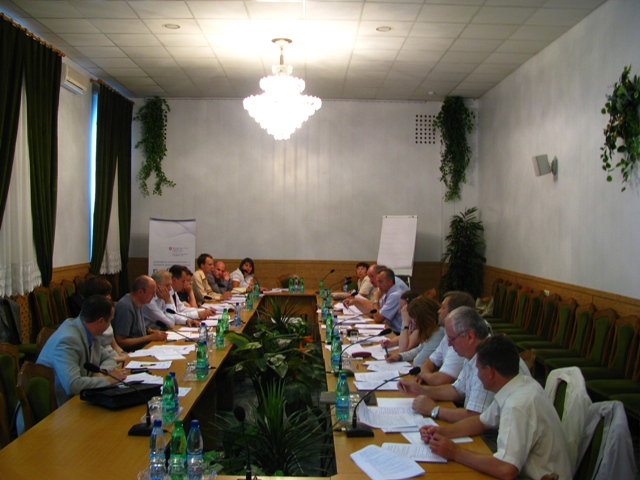 The Swiss-Ukrainian Decentralization Support Project in Ukraine, DESPRO, has established an Expert and Advisory Council of the project. Leading experts in local self-government, regional development, state administration, information technology and other areas were invited to participate in the Council.
The purpose of the Council is to ensure the transparency of project activities and take into account expert and public opinion in the process of DESPRO project implementation. The main tasks of the Council's experts will be to elaborate analytical materials in the fields of regional policy, local self-governance and decentralization, to represent civil society interests in the work of DESPRO, and to develop proposals and recommendations on improving regulatory legislation.
The first meeting of the Expert and Advisory Council was held in Kyiv on June 23, 2010. Members of the newly established advisory body discussed current issues in the field of decentralization and local self-government as well as organizational matters.
The experts agreed that discussion of such urgent and important issues for the country should involve representatives from the government, the general public and the mass media. Similar expert meetings are tentatively scheduled to be held on a quarterly basis. Council members will elaborate practical recommendations with regard to improving the programs proposed by the new state leadership in the intervals between meetings.
The following experts participated in the meeting of DESPRO's Expert and Advisory Council:
Anatoliy Tkachuk (Chairman of the Civil Society Institute);
Ihor Koliushko (Chairman of the Centre for Political and Legal Reforms)
Anatoliy Chemerys (Director of the Center for European Management);
Yuriy Ganushchak (DESPRO expert);
Vitaliy Malashchenko (Vice President, National Academy of Public Administration under the office of the President of Ukraine);
Dmytro Vasyliev (Communication agency Publicity Ukraine) and others.