02.12.2010
10 Swiss-Ukrainian projects in the area of health, development of economic potential and local self-government are successfully implemented in Vinnytsya oblast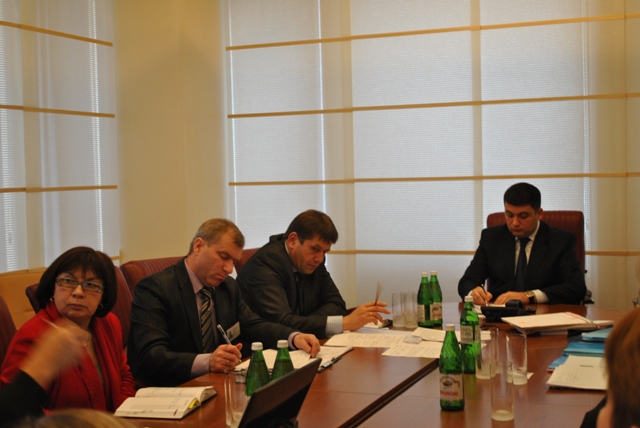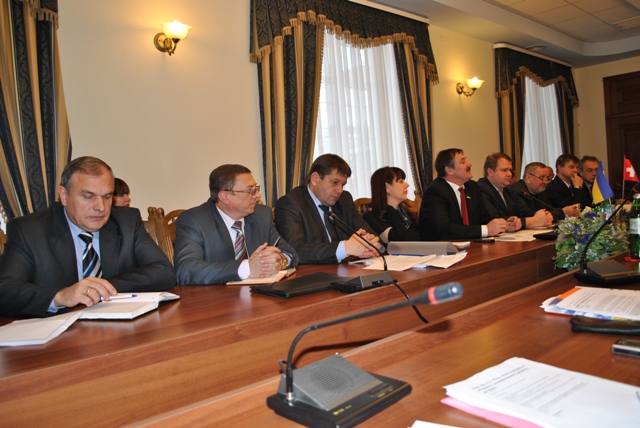 Representatives of the Swiss Cooperation Office Ukraine yet again visited Vinnytsya oblast, while they developed long-term relationships of close cooperation in implementing joint projects with this region. On December 2, 2010 the Director of the Swiss Cooperation Office Ukraine Manuel Etter met with the head of the Regional State Administration Mykola Dzhyga, the Head of the Regional Council Sergiy Tatusyak, Vinnytsya city mayor Volodymyr Groisman to discuss the results of realisation of the Swiss-Ukrainian projects in Vinnytsya oblast and implementation of the new and promising areas of cooperation for 2011-2014.
Manuel Etter emphasized that, taking into account the significant positive experience gained during implementation of the above projects and the results of the completed projects, cooperation with the Vinnytsya oblast and the city of Vinnytsya will further remain a priority for the Swiss Government in the context of realisation of the of the Swiss-Ukrainian Cooperation Strategy 2011 -2014.
The Head of the State Administration Mykola Dzhyga stressed that Vinnytsya oblast also has a number of major projects to be carried out in the near future. Especially this is relevant to the establishment of the strong medical complex (University Hospital) at the Vinnytsya Medical University, while authority always puts human health on the first place; upgrading the housing and communal services, agriculture and processing industries.
The Head of the Main Economics Department of the Regional State Administration Andriy Gyzhko underlined that, according to a survey of local territorial communities of the region, among the most promising areas of cooperation for 2011-2014 Vinnytsya oblast residents would like to see solving the problem of solid waste and its disposal; maintenance of local roads; reconstruction of the street light networks; educational activities, i.e. training activists to identify correctly the main problem for the community and organize local activities, etc.
As of December 2010, in the rayons of Vinnytsya region and in the city of Vinnytsya 10 powerful programs and projects are in the process of realization with the financial support of the Swiss Cooperation Office Ukraine, the Swiss Agency for Development and Cooperation (SDC) and the Swiss State Secretariat for Economic Affairs (DSHE). Those are joint Swiss-Ukrainian projects, such as Maternal and Infant Health (with funding of 3.9 million of Swiss francs); Decentralisation Support in Ukraine (DESPRO – 4,9 million of Swiss francs); Sustainable Development of Agricultural Production in Ukraine (3,8 million of Swiss francs for 2003-2010) and others.
According to the Senior Project Coordinator of the Swiss-Ukrainian Decentralisation Support in Ukraine project DESPRO Oksana Garnets, in the result of the DESPRO activities in Vinnytsya oblast 20 projects of local communities were implemented. Significant social and economic outcomes were reached, i.e. more than 6 thousand residents of Tulchyn, Kalynivka and Illintsi rayons now are able to enjoy high quality water supply services, the total project cost comprised more than 4 million 222 thousand hryvnia out of which the contribution of the Swiss-Ukrainian DESPRO project comprises approximately 51%.
According to the information of the Vinnytsya Regional State Administration press service