22.03.2011
City authorities raise their professional level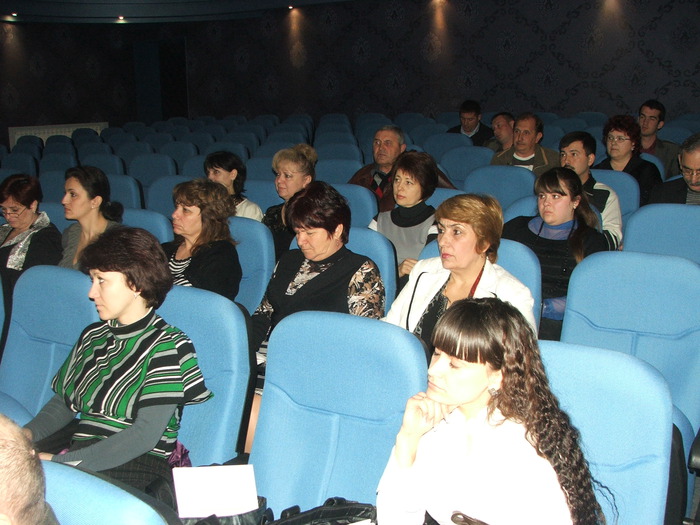 On 16 - 18 March the seminar "A Basis of Local Self-Government" was held for representatives of local self-governments in Bakhchysaray rayon (Autonomous Republic of Crimea).
The past local elections brought new people to local self-government units in villages, settlements and cities. Consequently, a question arose concerning correspondence of their professional knowledge and skills to the tasks of the newly elected government. According to the request of Bakhchysaray Rayon Administration DESPRO project organised a workshop for heads of village and settlement councils and deputies of city councils of Bakhchysaray rayon in cooperation with the Civil Society Institute. The leading Ukrainianin field experts Anatoliy Tkachuk (Director of the Civil Society Institute) and Yuriy Hanushchak (expert on administration of territories) led the seminar. A range of topics were offered for a study, namely:
1. The Ukrainian system of local self-government: legislation, bodies and officials.
2. Regulation of work of a city council`s bodies and officials. Community association statute. Regulation of local democracy in a community. Preparation peculiarities of a draft decision for a council or executive committee.
3. Local taxes and budget.
4. Local development. Resources for local development.
Presentation of the material at the seminar was not limited to theory teaching. Participants practiced also in workshops, which topics were:
1) Collaboration of a head of community and deputies of a local council with a community for problem-solving (waste, water supply, administration in villages which are not community centres).
2)Evaluation of a community`s capacities for economic development and preparation of a plan for search and realization of development resources. Documentation development for community planning.

It is worth to be noted that the knowledge and skills acquired at the seminar cannot be overestimated, because the participants need to apply them in their daily work. They will be useful for cooperation with the Swiss-Ukrainian Decentralization Support Project in Ukraine DESPRO too, since certain village communities of Bakhchysaray rayon implement projects of decentralized public utilities provision with its support.