12.03.2018
An Expert from the DESRPO Project Joined the Research and Practice Workshop on Decentralisation
On 6 March 2018, a research and practice workshop "Decentralisation of Power and Development of Local Self-Government: European Experience and Ukrainian Environment" was held in the city of Bila Tserkva as initiated by the Bila Tserkva National Agrarian University (BNAU), with the participation of the Kyiv Oblast State Administration, the DESPRO Swiss-Ukrainian Decentralisation Support Project in Ukraine, the Kyiv Centre for Local Self-Government Development, and the All-Ukrainian Association of Village and Town Councils.
Representatives of the local self-government bodies in Bilotserkivskyi Rayon, the BNAU academic staff, and students of the public administration department took part in the event.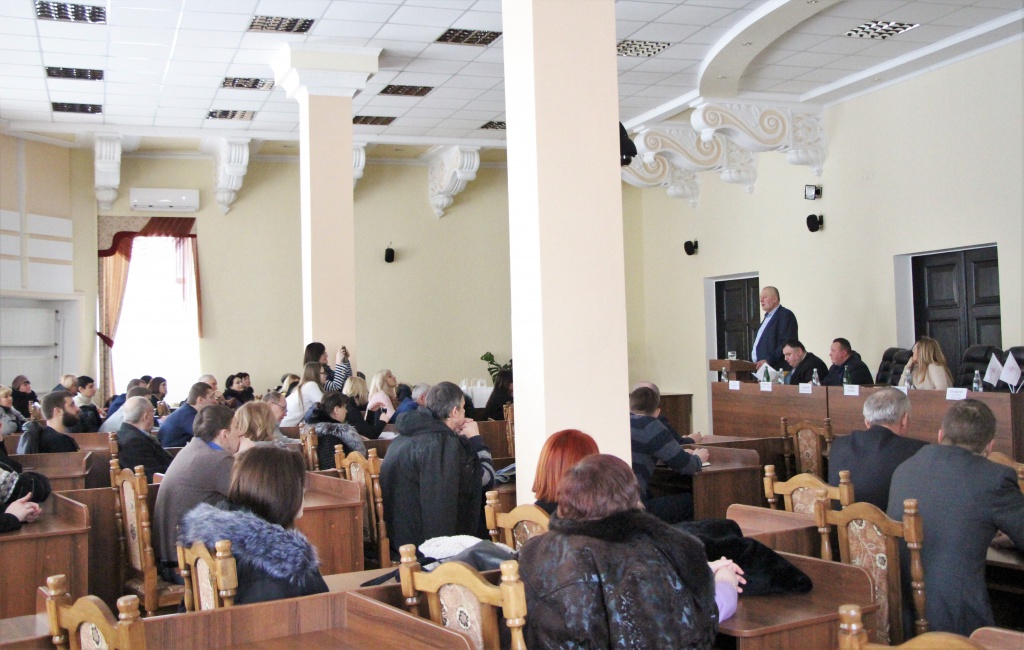 In the context of questions asked by the interested participants of the workshop, there was seen a "hunger for information" to some extent regarding the reform implementation process, so the experts formed the contents of their reports so as to highlight the fundamental principles and preconditions for the development of the Concept of Reforming Local Self-Government and Territorial Structure of Power in Ukraine, as well as they told about the available achievements and prospects of the reform.
"The decentralisation is not a fantasy of officials, it is the real-world requirement", Oleh Lubimov, the Director of the Kyiv Centre for Local Self-Government Development supported by the U-LEAD with Europe Programme, noted.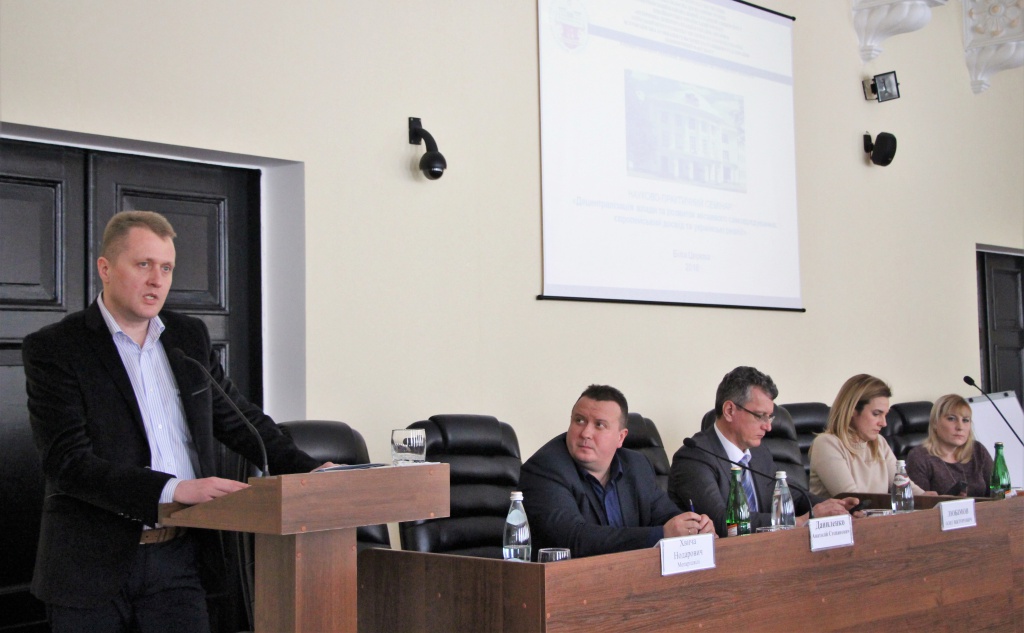 Comparing the conceptual and strategic principles of the development of local self-government in Ukraine with European practices, О. Lubimov emphasised that the distinctive feature of Ukrainian environment is the possibility of expressly "voluntary" amalgamation provided by the state: "The voluntary nature is the test of our political maturity", the speaker summed up.
The advantages of amalgamation on a voluntary basis and the peculiarities of Ukrainian decentralisation model were clarified in her speech by Maryna Bryl, the DESPRO Project Expert on Support for National Policy.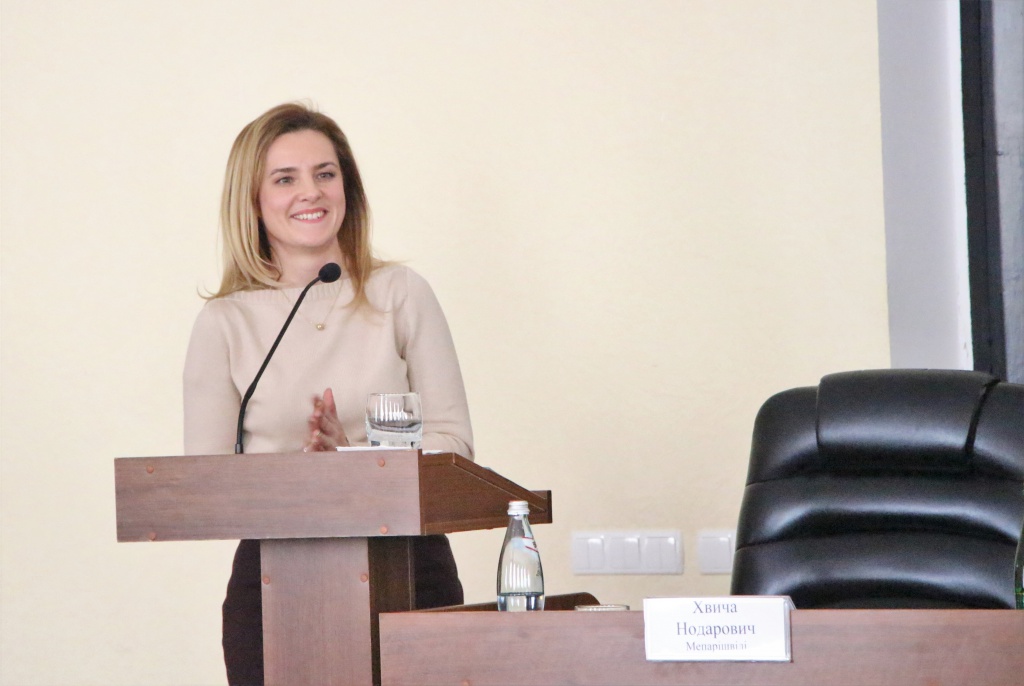 - The formation of responsibility of each separate resident for the development of its community, as well as the chairman's responsibility to voters is the cornerstone of the process, Maryna Bryl stated.
"It is the easiest thing to justify personal inactivity looking for those to be blamed at the Rayon, Oblast or national level. But, first of all, you need to change yourself. Let us want to have it done finally!" the expert said.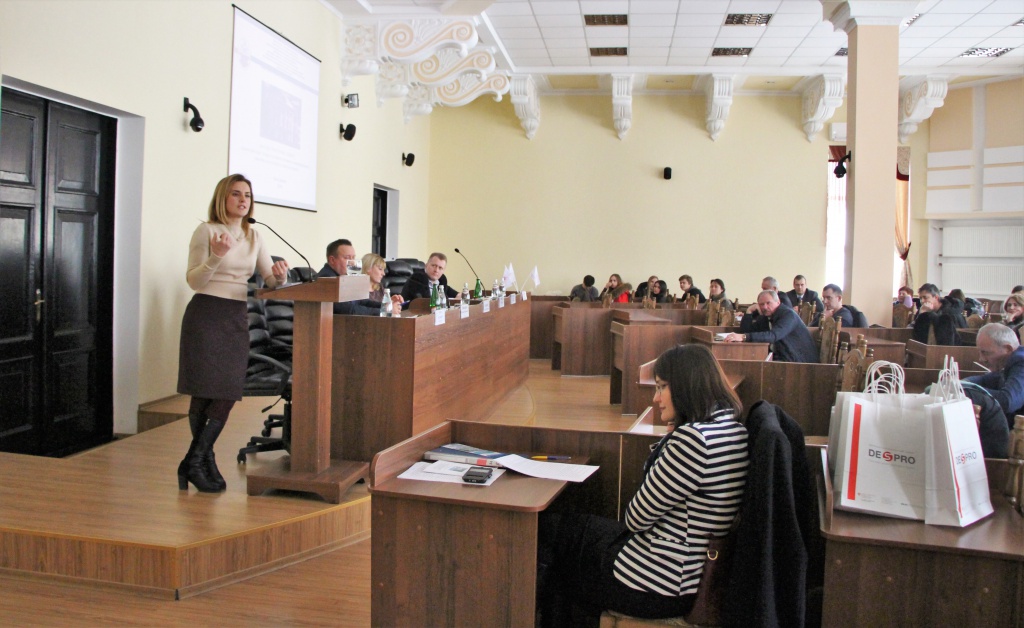 The matter of personnel gap in the newly established amalgamated territorial communities was an important topic discussed during the workshop.
According to Tetiana Sokolska, the Head of the Public Management, Administration and International Economy Department of the BNAU, the education should be a platform for the development of communities and, consequently, it is urgently needed that the personnel who are employed by the bodies of local self-government and who are ready and can work in new conditions get training and professional improvement.