27.07.2018
Zaitsivska ATC, jointly with the DESPRO Project, Is Steadily Following the Way of Creation of Development Strategy
On 24 July, a meeting of the Strategic Planning Committee took place in the Zaitsivska village amalgamated territorial community in Dnipropetrovsk Oblast.
The event was the continuation of cooperation of Zaitsivska ATC and the DESPRO Swiss-Ukrainian Decentralisation Support Project in Ukraine. It is a reminder that the first training workshop for representatives of the community's Strategic Planning Committee on the topic "Carrying out Analysis of Socioeconomic and Ecological Condition of the Territory" was held in May.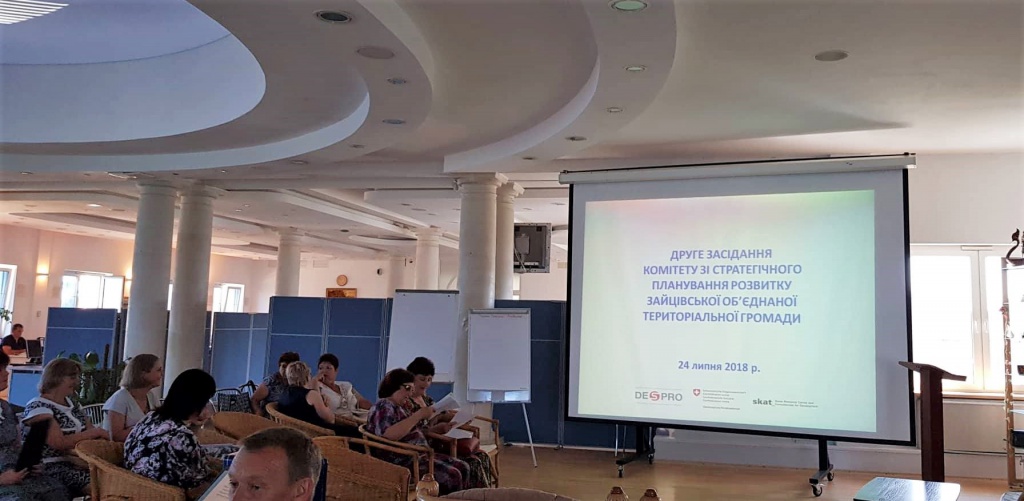 This time, the DESPRO experts came back to the Zaitsivska ATC with a working visit, and representatives of the Strategic Planning Committee presented the results of their work. In particular, the first version of narrative and analytical section of the Zaitsivska ATC Development Strategy was presented. The document covered the most important aspects of the community life: historical and cultural context, peculiarities of geographical location, demographic characteristics, specifics of local employment, educational, health care, and social services, etc.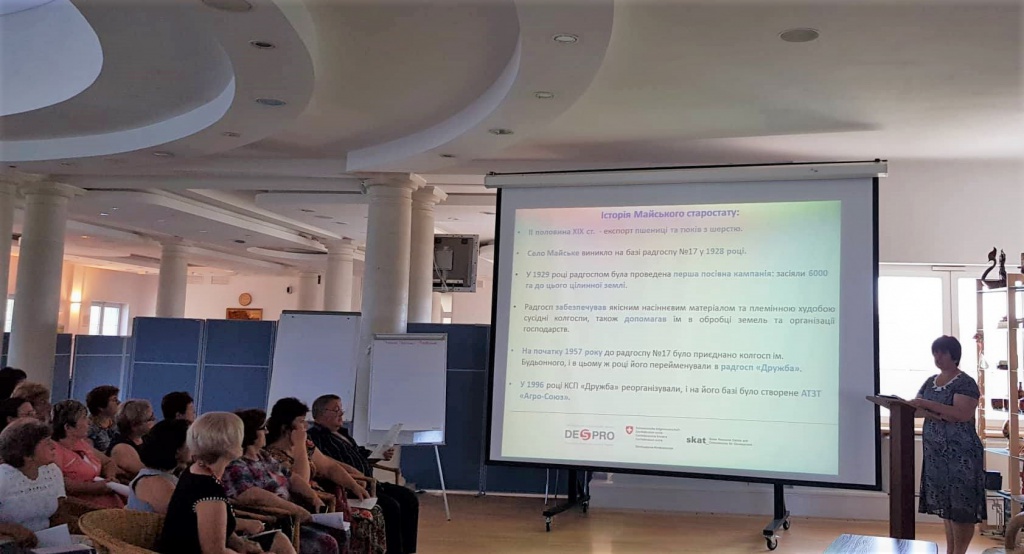 The participants of the event have also diligently done the "homework assignment" given by the DESPRO experts in the context of the previous visit. Those present were provided with the results of polling residents of the Zaitsivska ATC, local entrepreneurs, and a report based on the processing of creative works done by students of the communal educational establishment on the topic "My Community Today and Tomorrow".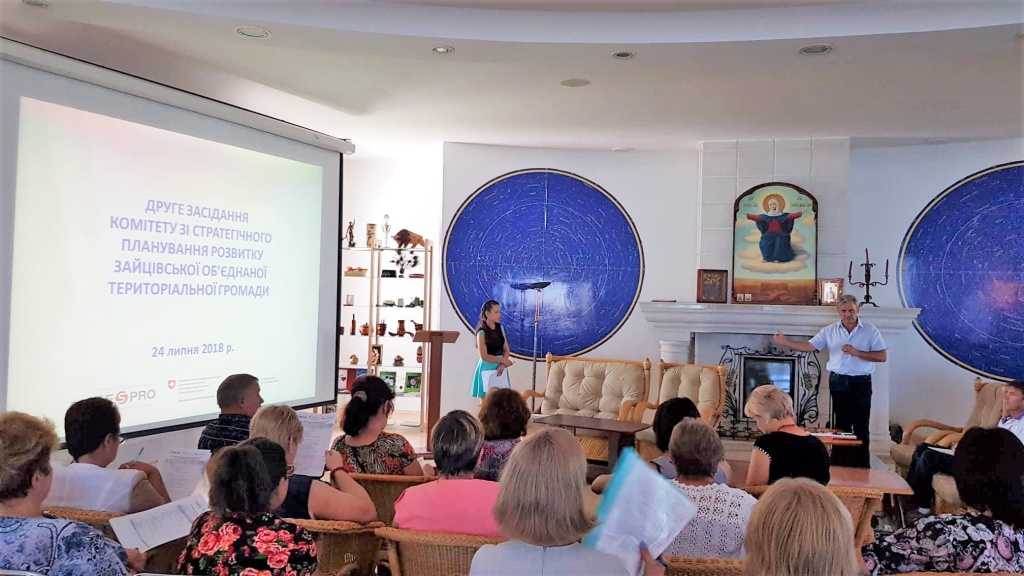 "The fact that the community itself was the initiator of our cooperation was an important aspect of the work in the Zaitsivska ATC. Its representatives independently applied to the DESPRO Project. Such spearheading on the part of the community promotes not only the efficiency of work of experts, but makes it indeed cooperative and efficient for the community. That is why, the today's presentations by the participants of the event were so meaningful and enthusiastic - it is very important for subsequent work", DESPRO National Policy Development Expert Maryna Bryl noted.