Swiss-Ukrainian Decentralization Support Project DESPRO is an international assistance project working in the reform of local self-governance (or "decentralization") in Ukraine. DESPRO is funded by the Swiss Confederation via the Swiss Cooperation Office and implemented by Skat - Swiss Resource Centre and Consultancies for Development.




DESPRO mission
Support of local self-governance reform in Ukraine.
Advancement of local self-government development through optimisation of governance and support of effective local development in Ukraine.
DESPRO role in the reform
Since its launch in 2007 until 2014 when the Concept of the reform of local self-government and territorial organization of power was adopted, DESPRO was developing a platform for future changes. The project has contributed to the development of the legislative base for the reform, capacity building for representatives of local self-government and state bodies, public services development, in particular mucipal waste management, as well as water supply and waste water treatment, in rural areas in Ukraine.

In 2014, under the favourable political climate this basis contributed to the reform being launched not from zero level, but on the ground of pre-made achievements. The results of DESPRO's previous activities were made use of by national and international partners, as well as representatives of local self-government. As the active stages of the reform implementation have begun, DESPRO joined in with the communication support of undergoing changes in the country.

Currently DESPRO continues to provide intensive support of decentralization processes in tight cooperation with local self-governament bodies, the Parliament of Ukraine, the Ministry of Communities' and Territories' Development, the Ministry of Energy and Environment Protection, National Civil Service Agency, and related associations.

The project is currently in its IV phase which has started in 2017.


DESPRO key activities
Support of the local self-governance reform
DESPRO supports key national institutions in decentralization policy development, and provides expert and communication support for the reform
Public services development
DESPRO supports the development of decentralized public services (water supply, waste water treatment, municipal waste management) and financial mechanisms in communities
Knowledge management and capacity building
DESPRO implements projects of comprehensive theoretical and practical online and offline learning for local self-governance: Community of Practice: Sustainable Development, and Local Self-Governance School


Project's partner regions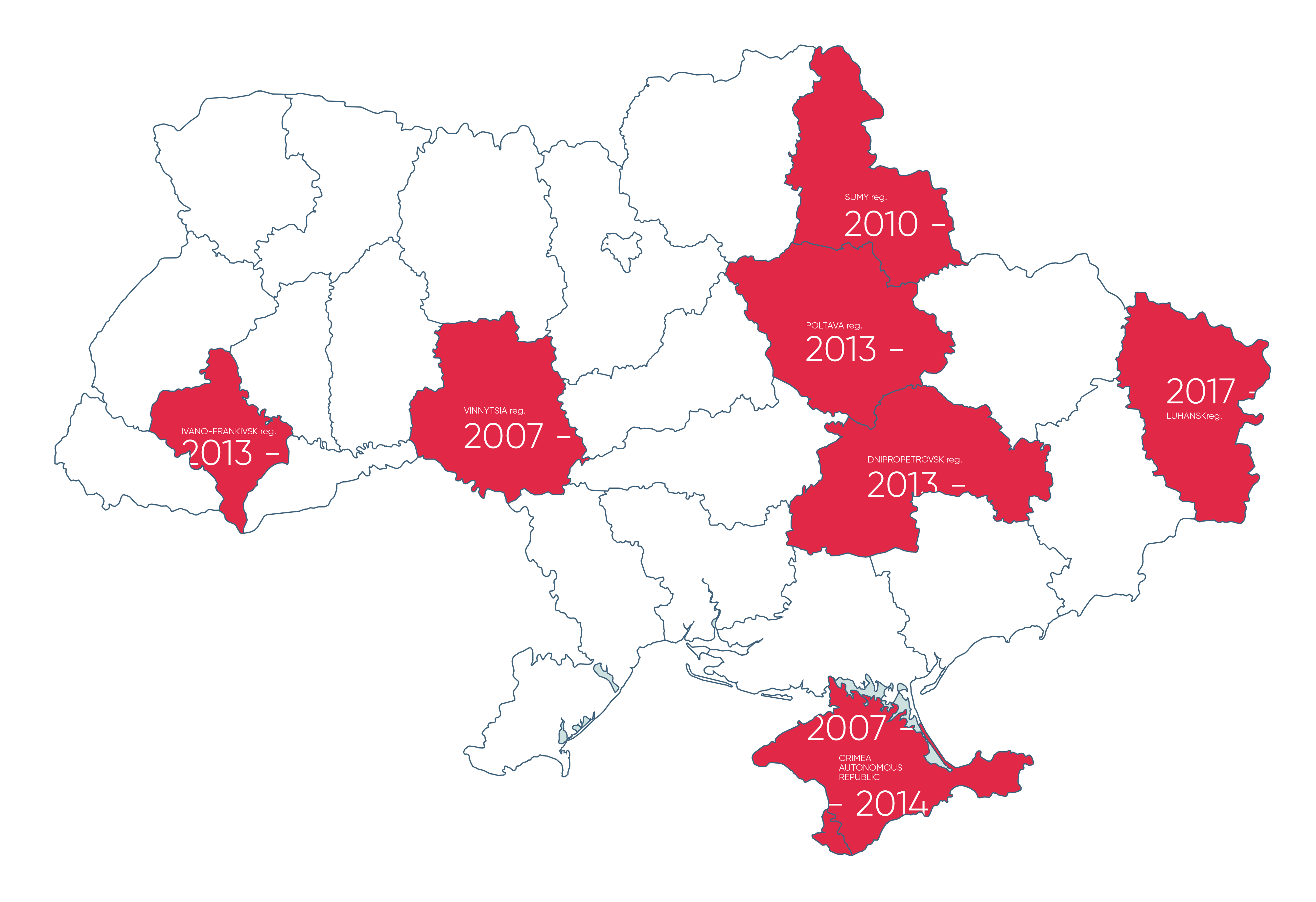 Prerequisites of the project
By signing the European Charter of Local Self-Government in 1997, Ukraine has declared its recognition of principles of European democratic governance, as well as assumed certain liabilities associated with the reforms of local self-governance and legislative support. Practical implementation of European principles of good governance and promoting decentralization presupposes active implementation of international best practices. In 2005, following the official request of the President of Ukraine to the Government of Switzerland for Swiss assistance in decentralization, Swiss Cooperation Office supported the project "Decentralization Support in Ukraine» DESPRO.